Getting Started with obniz
STEP1

Prepare a Device

You can either purchase a official device or install obnizOS to your device.
Get a official device
Official device let you to start IoT in few seconds. By adding to your account on obniz Cloud. You can access more features on the cloud for free.
Install obnizOS to your device
You can install obnizOS to obnizOS available devices like ESP32-WROOM32. Cheaper or highly sensor integrated board can be chosen.
STEP2

Connect electrical components or machines to a device.

Connect sensors, actuators, or existing machines to a device.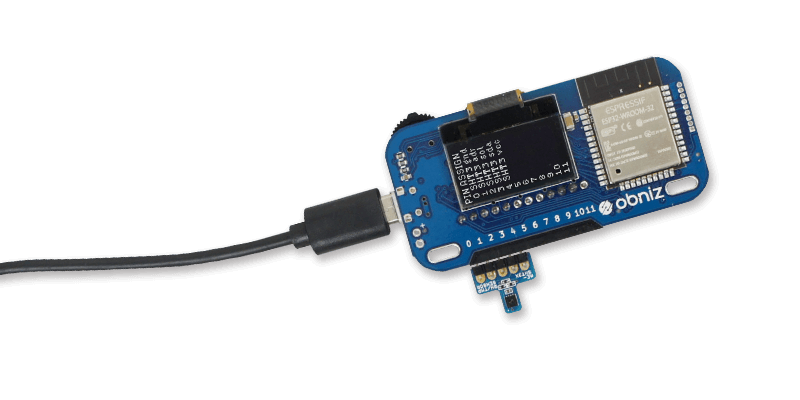 STEP3

Control Connected Components from the Cloud
For Developers:
Create your original software in modern languages.
By using SDK, you can control Connected Components from HTML/Nodejs, Python, or WebsocketAPI. obniz provide Online Editor and Online Block Program Editor(*) are available without sign-in. And also, obniz have some online lessons on this website.

For Everyone:
Use WebApp
We offer many useful applications that can be used immediately without programming, such as Graph temperature or remote control , and so on.
Learn More
Developer's Document
How obniz works. Spec and features.
Lesson
Step by Step lessons for each products and languages.
Parts Library
Check the SDK Parts library for JavaScript.