Control Panel (Developer's Console)
On the Control Panel, devices can be grouped and listed by facility.
In the "Operation" section, you can create all the necessary network and application settings for the installation.
Create Facility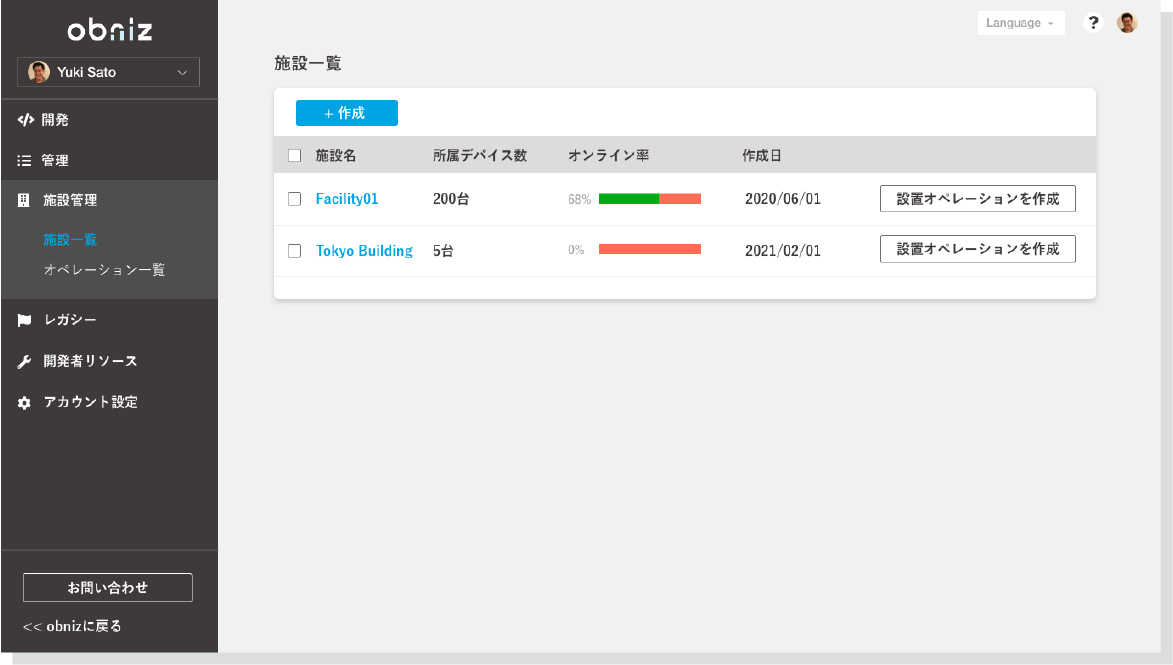 You can manage obniz devices by grouping them by facility, including checking the online rate of installed devices and the number of installed devices.
Create Operation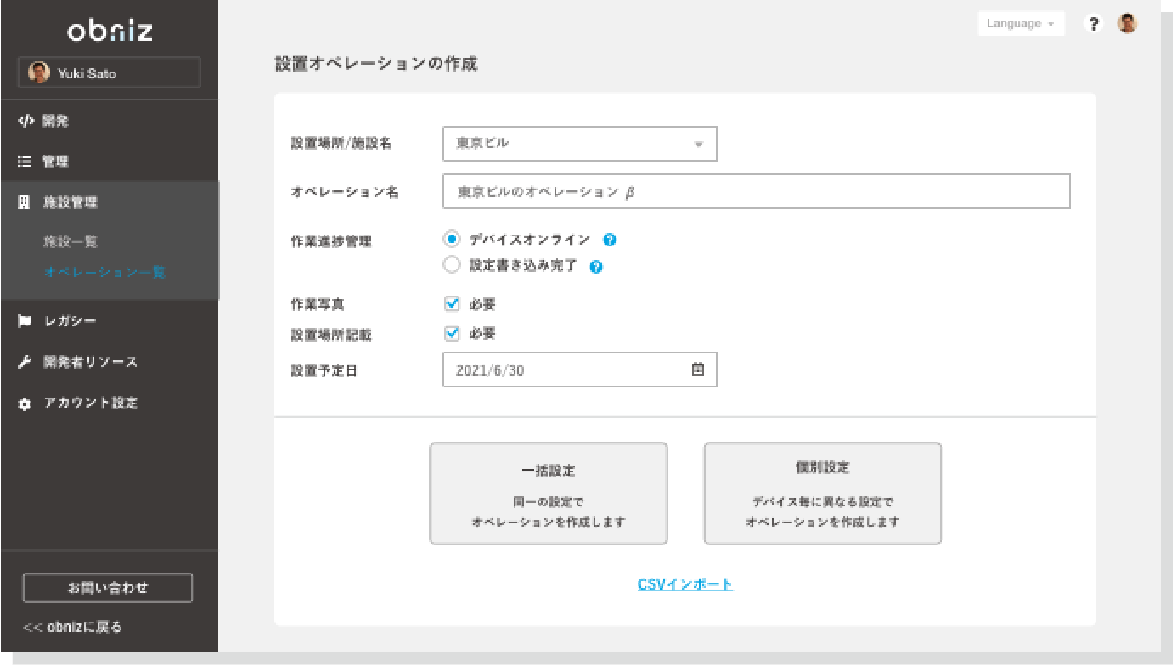 You can register information to be linked to each device via the app during installation, including network settings and app settings to be used.
Device Settings App (Setting application)
In the Setting of the device at the Facility, the network and obniz application settings registered in the cloud are linked to the device from Smartphone (Android). Share the configuration URL of the operation to the worker, and open the URL on the Smartphone(Android) to start configuring the gateway.